Seven Types of Sex
Just about everyone likes to have sex, and who can blame them. Did you know that scientists recently broke sex down into seven different types?
The 6th kind is called Religious Sex, which means you get Nun in the morning, Nun in the afternoon, and Nun at night.

Simply Frogg Joke Pages Archives
If you need a good laugh, or want to become the life of the next party and need some new jokes to tell, 'cuz you don't know any, these pages have your name written all over them! You can't go wrong!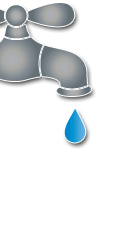 friends of frogg:
Da' Frogg Store: It gets no simpler than Frogg in this life. Stop and smell the roses, gaze into the setting sun and show the world you mean business.
Water Testing Blog: Find useful information on drinking water test kits, drinking water testing and drinking water treatment/purification options.
Quick Water Test: Quick and easy way to find drinking water quality test kits and useful drinking water testing information.