Chocolate is Better Than Sex
You can always find it
You can be Satisfied even if it is soft
You can enjoy it with no risk while driving
You can take your time and have it slowly, slowly
You can have it and enjoy it even in front of your mom
If you bite the nuts too hard, the chocolate won't mind
Two people from the same sex can enjoy it with out getting called names
You can have it on the table while your co-workers are there
You can ask choclate from a starnger and won't get slapped
It dosen't leave hair in your mouth
The sentence: "Swallow if you like it" has a positive angle
With choclate you do not have to fake pleasure
It can't get you pregnant
You can enjoy it ALL month long
You can have as many different brands as you desire
You after never too young or too old to enjoy it
You never disturb your neighbors.
With choclate, size isn't an issue
You don't have to beg for choclate
You can enjoy it with minors and not be arrested
It never wants to chat after you are done with it.

Simply Frogg Joke Pages Archives
If you need a good laugh, or want to become the life of the next party and need some new jokes to tell, 'cuz you don't know any, these pages have your name written all over them! You can't go wrong!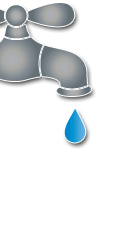 friends of frogg:
Da' Frogg Store: It gets no simpler than Frogg in this life. Stop and smell the roses, gaze into the setting sun and show the world you mean business.
Water Testing Blog: Find useful information on drinking water test kits, drinking water testing and drinking water treatment/purification options.
Quick Water Test: Quick and easy way to find drinking water quality test kits and useful drinking water testing information.