Simply Frogg, Simply Funny
Blakk Frogg figures we can all use a good laugh today so he rounded up some pics of funny/sarcastic buttons. If a button describes someone you know, send it to 'em!
July 11, 2006:
Simply Water, Simply Wet
Don't forget to check out Blakk Frogg's Water Quality section. Most of us take the water we drink, bathe in, use for cleaning, and cook with for granted. Perhaps you, like Blakk Frogg, ought to pay closer attention to what comes out of your faucet.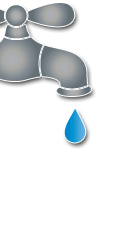 friends of frogg:
Da' Frogg Store: It gets no simpler than Frogg in this life. Stop and smell the roses, gaze into the setting sun and show the world you mean business.
Water Testing Blog: Find useful information on drinking water test kits, drinking water testing and drinking water treatment/purification options.
Quick Water Test: Quick and easy way to find drinking water quality test kits and useful drinking water testing information.